Experience Matters
With over 30 years of experience, we've worked with folks from admins to
CEOs and have a reputation for success at all levels of the organization.
One of the greatest training experiences I've ever gone through in my career.
Jeremy
Owner/President
We have worked with Rebecca and Tracy for years. They hit the mark on timing, and also provided the resources to ensure the project gets done.
Randy
President
Tracy continues to mentor my sales teams. His training was direct, full of energy and passion for what he was delivering to the team.
Chris
General Manager
Leadership and Guidance! Working with WBG was what we needed when we needed it. We continue to check in years after they completed our training.
Cynthia
VP Sales
The FTTS Model®
We use our own "FTTS" model when we partner with clients to help develop employees. We find and hire them, train them and transition the employee into your organization. The final touch is our support program that helps to ensure the new employee retains everything they need to remain a successful employee.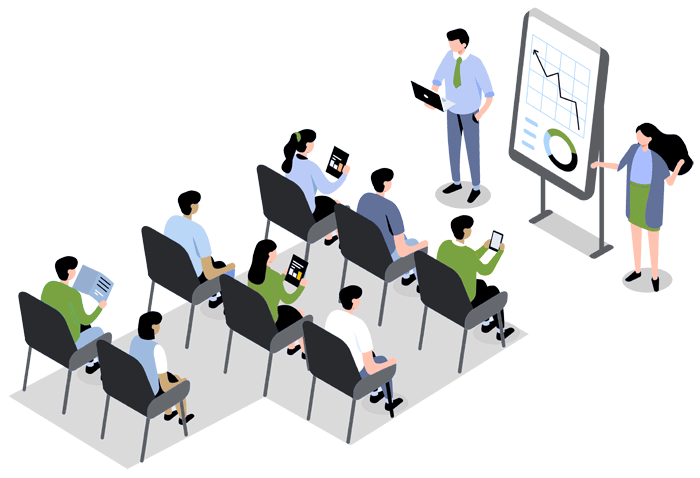 Over 25,000 employees trained (and counting)
Our customized training comes from the experience of training over 25,000 employees. We have developed and deployed training for fortune 500 companies and have the ability to customize training for client's specific needs.
Training Modules
The following training modules are only a sampling of our most popular
options. Modules can be customized to meet the needs of your organization.
Leadership & Management
Professional Presentations
Sexual Harassment Training
Major Account Sales Training
Find out if we're a good fit for your organization